Making the most of your NQT year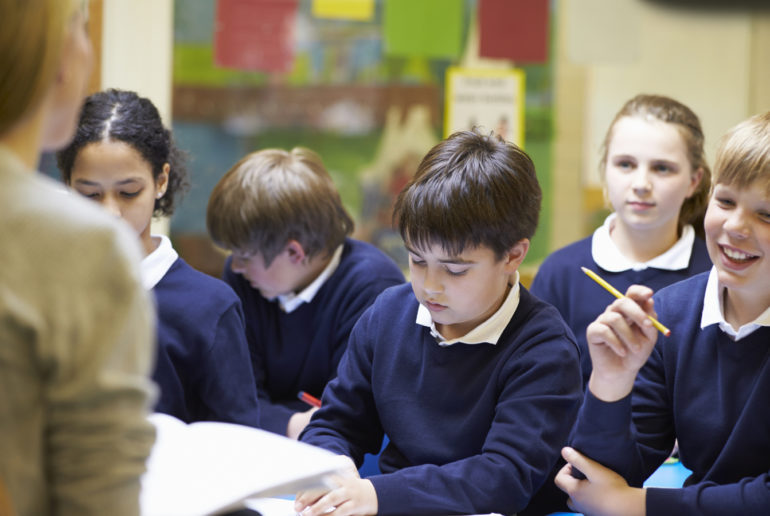 Completing your Initial Teacher Training and finding your first job as a Newly Qualified Teacher (NQT) is a big step, and your NQT year will be one of the most important in your career.
It is a steep learning curve and as a new teacher you will develop rapidly during the first few years of your career. So how do you make the most of the opportunities available to you as an NQT?
Here are some tips for getting the most from your NQT year
Prepare for your interview
A good quality NQT can be a valuable addition to any school or department. Not only will you be full of enthusiasm for your new post, but you will also be up to date with the latest subject knowledge and learning theories.
Visiting a school before you apply can answer a lot of the questions you may have. If this is not possible, then make sure you prepare a list of questions to ask at interview. While some jobs are specifically aimed at NQTs others may not be suitable. Asking about NQT support, workload and professional development opportunities are all important questions to help you decide if this is the right environment for you to begin your career.
Don't fear observations
You will get observed regularly during your NQT year, some of these will form part of your ongoing assessment for induction and others could include drop-ins and peer observations. Engaging in supportive observation and feedback cycles provide excellent professional development opportunities, especially when coaching approaches are taken to set targets.
Be proactive and ask to observe other colleagues in your department, particularly when teaching challenging or new topics. You could also pair up with another NQT to plan collaboratively and then observe each other's practice.
Join the research-informed movement
To help develop your practice you need to continue to engage with current educational research. A great way to do this is by joining the Chartered College of Teaching. As an NQT you get half price membership (it's free during your training year) which includes a subscription to the termly, peer-reviewed journal, as well as access to an education and research database.
You could also attend one of the many conferences run by ResearchEd; grassroots, teacher-lead movement that aims to support teachers to become research-literate. The conferences are held on Saturdays at locations across the country (including Kent) and give you access to a host of national speakers as well as practicing teachers sharing what works in their own classrooms.
The Early Career Framework
Early last year the Government announced an additional support package for NQTs, due to come in to force in September 2021. The Early Career Framework (ECF) includes a 2-year induction period with a reduced timetable and additional mentoring and coaching support.
If you are an NQT starting in schools this September don't be disheartened! Many schools have already started to implement many aspects of the ECF. When you are attending interviews make sure you ask schools about the ECF and if the school is already planning to provide some of the additional support from this September.
Further reading
Expand your network
Lastly don't forget to join the KMT Alumni on LinkedIn – click here – which has been established to help past trainees connect with each other, offer support, advice and help further career development.
You can also follow KMT on Twitter, Instagram and Facebook too.