Teacher of Art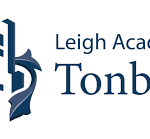 Mascalls Academy
Maidstone Road,
Kent
TN12 6LT
Scale: Main Teacher Pay Scale commensurate with experience
Job Summary: We are looking for a candidate who would like to be a part a progressive and highly subscribed Art and Design department
We are looking for a candidate who would like to be a part a progressive and highly subscribed Art and Design department, joining us from January 2024 as Teacher of Art.
The arts curriculum at Mascalls has been specifically devised to maximise student acquisition of cultural capital. Its key aim is to create more rounded citizens, improve life chances whilst securing transferable skills. Our starting point is to establish and diagnose student access to this on their journey from KS2 Throughout KS3 students learn the language of art and artists and develop a respect for its value in the greater world around them. At the end of KS3 students have the option of beginning to specialise in more specific areas of the art sector, steadily working though to mastery.
Teachers at Mascalls Academy can expect;
Impeccable student behaviour in classrooms and around the academy
High levels of focus in students.
Students who are committed to their learning and want to do their very best.
Students who work well together and show the highest level of respect towards each other and towards members of staff
The opportunity to be part of a team that highly values your wellbeing. Please see the Mascalls Academy Staff Wellbeing Charter 2021. 
What we are offering:
Professional coaching and support.
A bespoke CPD programme.
Complementary holistic therapy to support staff wellbeing.
Free use of a staff gymnasium.
A thriving social and community ethos.
We'd like to hear from you if you are:
Collaborative, building strong professional relationships.
Able to motivate and inspire students to achieve their full potential
Energetic with a 'can do' attitude.
This is a permanent, part time (0.6fte) opportunity offering a salary on Main Pay Scale. 
Working with us at Mascalls Academy: Mascalls Academy is a secondary school at the heart of the community and our small school model ensures that each and every student gets the personal support and challenge they need to reach their full potential. The academy is divided into four colleges – Shackleton, Earhart, Luther King and Marie Curie Sixth Form College each having their own personality and range of specialisms, allowing them to be unique.
Mascalls Academy is a high achieving institution. Our most recent Ofsted inspection notes "ambitious leadership has established an ethos where staff are committed to driving standards up", that Mascalls is a "happy place to be" and that "staff feel valued". Our judgement that we are a 'Good' school with 'Outstanding' leadership and behaviour is accurate. It is our vision to become 'Outstanding' in every category.
Mascalls Academy is a dynamic and exciting place to work and the fantastic leadership team are committed to making it great for people at all stages in their careers. Our building and facilities are a mix of designs with two new buildings being modern, light and airy giving the academy a unique and special character.