Assessment Only – complete your journey to become a teacher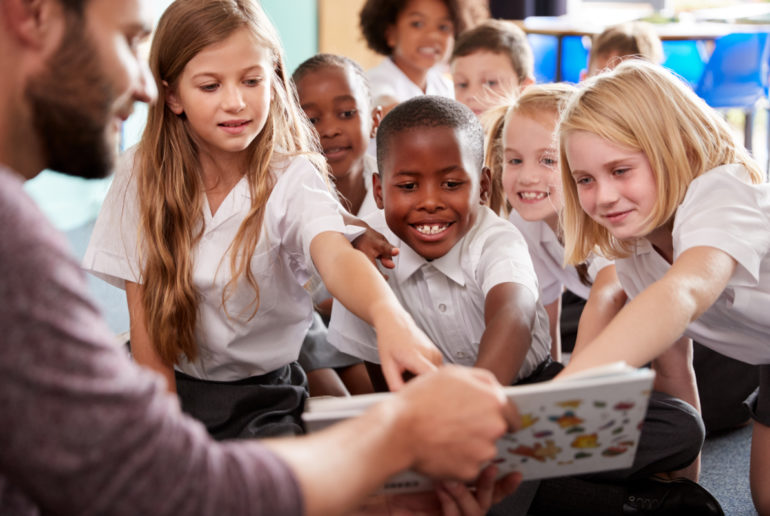 Assessment Only (AO) was developed for very experienced teachers who can demonstrate meeting all the standards for qualified teacher status (QTS) without teacher training. 
To teach in the majority of schools in England, you need to achieve QTS. This includes primary, secondary and special 'maintained schools'.
QTS without doing a teacher training programme
If you're an experienced teacher with a degree, and have substantial experience of working in a school, early years, of FE setting, you could gain QTS without doing a teacher training programme. Perhaps you have been studying for your degree while working, or maybe you have been working as an unqualified teacher for many years after a change in career. If so, then the Assessment Only (AO) route could be right for you.
Am I eligible for the Assessment Only route?
Suitable candidates will be experienced teachers with a Level 6 degree, who do not require any additional further training to meet QTS. All candidates recommended for the award of QTS will have presented detailed evidence and been assessed as meeting the Teachers' Standards within one of the following age phases:
ages 3 to 11 (primary)
ages 11-16 (secondary)
ages 11 to 19 (secondary)
What does the Assessment Only programme involve?
A KMT assessor will visit you at your school to observe you and prepare you for the final assessment, which will be carried out by a separate member of the KMT AO team. You will need to gather detailed evidence that you are meeting the Teachers' Standards. This includes observations by your school mentor and professional tutor, as well as some reflective practice tasks set by us.
When do I apply?
There is no application window or deadline, and you can apply directly to KMT at any time throughout the academic year.
Although the AO route does not involve any training, you will be supported throughout the whole process by the AO team at KMT.
How much does Assessment Only cost?
The total cost for the Assessment Only route is £2,500.  There is no government funding available for the AO route, and all costs must be met by the school or the candidate. We are happy to set up payment plans for schools or for self-funding candidates.
How do I apply for AO?
If you are working as an unqualified teacher in a UK school, then your school can apply directly to us on your behalf. The route is a strong partnership between the KMT (the provider), your school and yourself.
Take the last step in your journey to becoming a teacher and get in touch about the Assessment Only route today.
You can start your application HERE.
Contact
Polly Butterfield-Tracey
KMT Assessment Only Lead
Email polly.butterfield-tracey@kmtraining.org.uk
Call 07729 611148.