When you train to teach with KMT you'll access our acclaimed trainee teacher platform from Progressr – an online portfolio that allows you to submit work anywhere, at anytime. It helps you keep track of your progress and helps us know if, and when, to offer assistance.
Packed with content to help you teach effectively
The trainee teacher platform also gives trainees access to our comprehensive resource library that's packed with content to help you learn best practice and teach more effectively.
The library features our suite of professional studies presentations, guides, toolkits and our growing collection of video resources. These cover a variety of subjects from Effective Questioning and Behaviour Management Strategies to Safeguarding.
For those looking for further reading it includes links to research, texts & journals that are designed to get you thinking like a teacher.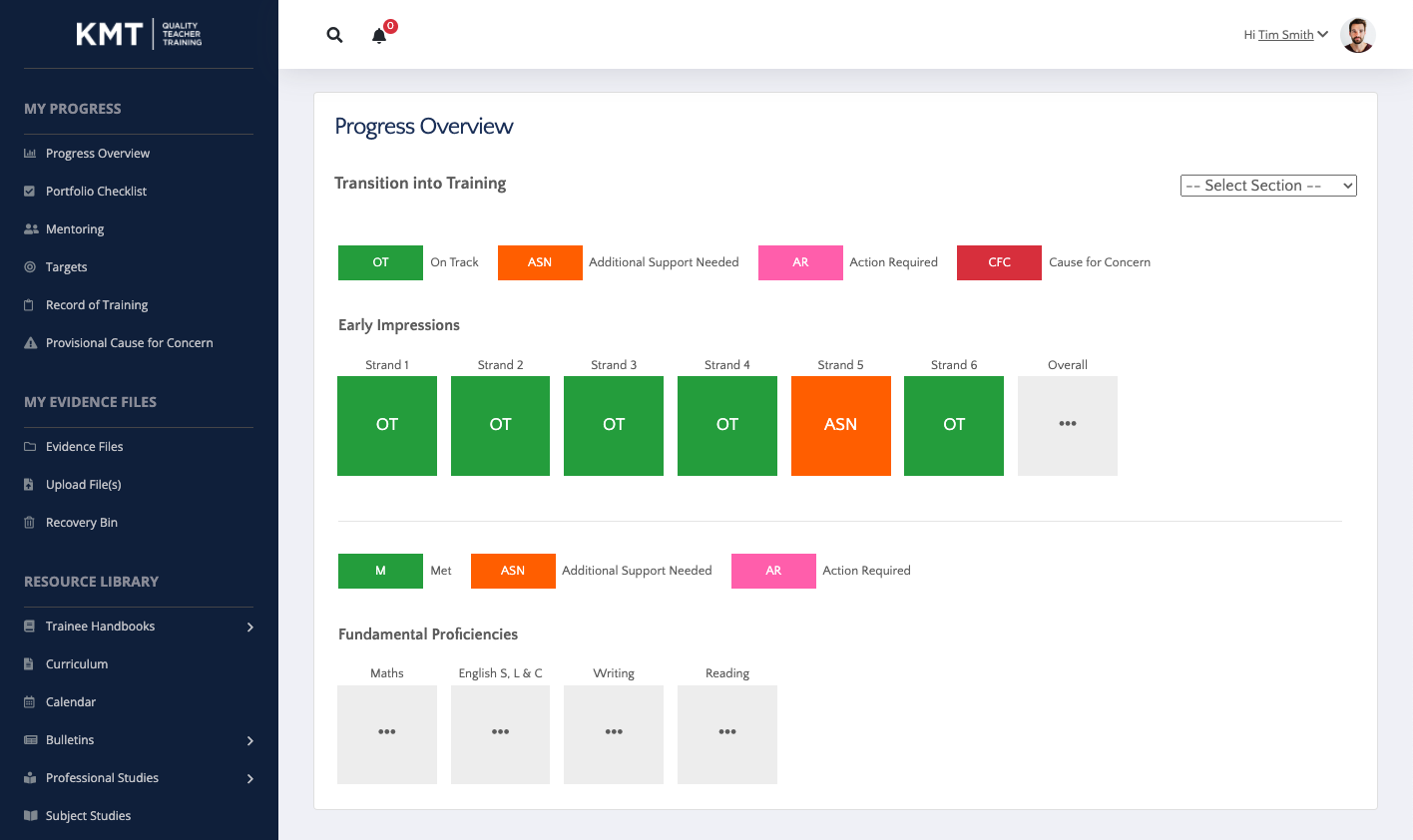 Staying in-touch with KMT
At KMT we regularly stay in-touch with our trainees.
As well as scheduled meetings with your KMT Mentor you'll build a relationship with your school based Professional Tutor. You'll also receive regular updates and help from your local KMT Hub Director who'll be overseeing your training journey.
You'll meet other trainees as you attend group sessions at one of our hubs or within school. You'll share experiences, learn best practices, make new contacts and friends.
We also use social media channels and all trainees are invited to join the KMT LinkedIn Alumni.