Reflections and top tips from a trainee teacher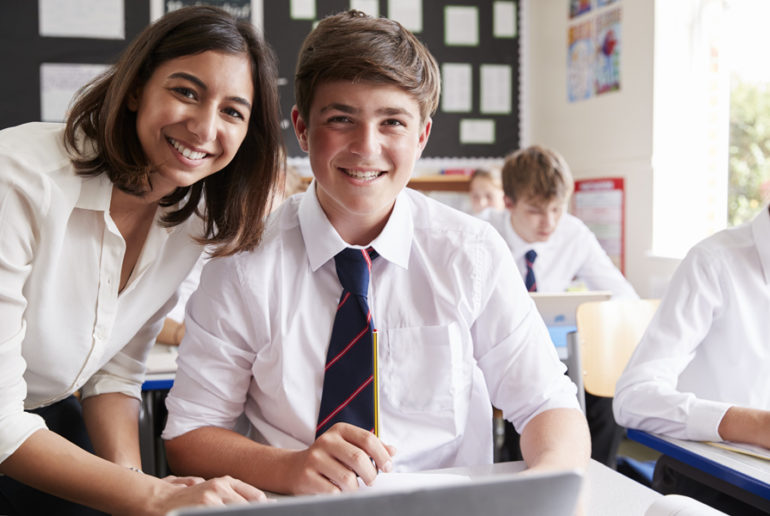 One of our past trainees reflects on their teacher training with KMT and shares how you can make the most of your trainee year.

---
Taking the first step towards a career in teaching can be daunting. Sometimes it's something you've been planning for, and other times it's a new opportunity that's cropped up out of the blue. Either way, it's useful to get an idea of what's involved in the training process, ideally from somebody who has undertaken it themself.
So what do you need to know before you start?
How does teacher training work?
Training with KMT involves 'learning on the job'. This means that while you receive training, support and observe existing teachers, you will also be integrated into classes and begin to plan and teach these classes within the first school term of the course.
Training to teach while being immersed in a school has many benefits. Having the opportunity to try out techniques and activities that you have observed or received training on, almost immediately, allows you to hone your teaching style quickly and reflect on what you have learnt.
Understanding how your role interacts with other members of staff and departments is also beneficial when exploring potential future career paths.
Getting started with training
The start of any training programme can be overwhelming, however, attention to detail in the first steps of the process can set you up for the rest of the year. KMT will provide lots of information to support your induction into training, including any pre-course work or experience required and the vital first steps to take once you start at your placement.
Keeping a clear and organised record of this information, and any information that follows, will be a great help to you as you settle into the course and need to revisit instructions or guidance.
Tips for your teacher training year
1. Keep notes
Make a note of everything (electronically if possible), as it happens. By taking concise and useful notes during meetings, observations and training, you will save time later when you need to provide evidence or reflections of early experiences. It also prevents you from needing to ask your colleagues and mentors to repeat useful information that they've previously discussed with you.
2. Track deadlines
When dates for deadlines and submissions are provided at the start of the course, look ahead to get an idea of the experience or research that will be required. That way, you won't be rushing to arrange a meeting with a colleague or read five articles while in the middle of planning and teaching lessons.
3. Use your support network
When it comes to checking understanding, clarifying instructions or simply sharing experiences, your fellow trainees and KMT staff will be invaluable. Creating a group chat with the other trainees at your school or in your subject area is the best advice I was given at the start of the course. Utilising the expertise of the KMT staff at every opportunity is also advisable – they are the most supportive and responsive team I have worked with so make the most of them.
4. Welcome feedback
This year is all about exploiting learning opportunities and developing your ability to reflect on your teaching. There will be continuous feedback from various practitioners designed to support you as you progress. Perfection is not the aim of this year, improvement is. Use your feedback to your advantage; it's constructive, not personal.
Enjoy it
Finally, make the most of this year. Try everything, take risks and celebrate successes. It is hard work, but it is worth it.