Attend one of Thomas Aveling's School Experience Days…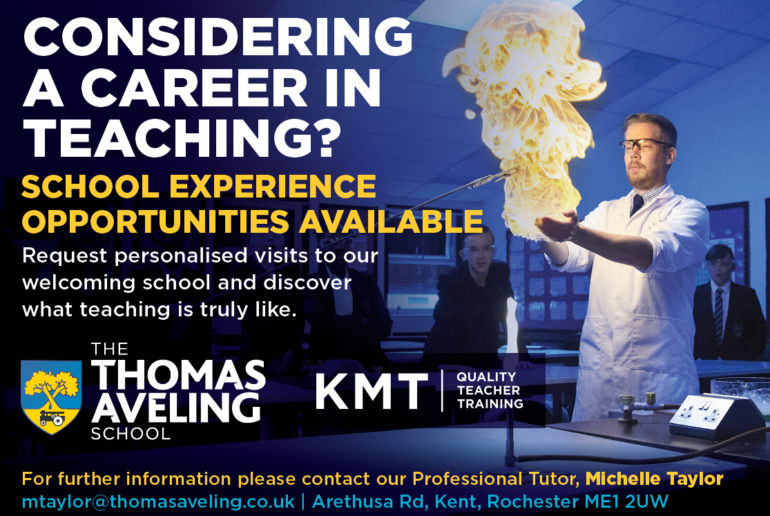 Have you ever considered pursuing a career in TEACHING?
You are warmly invited to attend one of SCHOOL EXPERIENCE days at THE THOMAS AVELING SCHOOL, ROCHESTER to discover what being a teacher is truly like!
The Thomas Aveling School – Get school experience – GOV.UK (education.gov.uk)
Please visit our dedicated Initial Teacher Training webpage to find out more: Initial Teacher Training | Beyond Schools Trust
There are a range of dates available this year:
2nd October 23
27th Nov 23
22nd Jan 24
11 March 24
22nd April 24
5th June 24
Sign up to attend by emailing Professional Tutor, Michelle Taylor: mtaylor@thomasaveling.co.uk
Event Date
November 27, 2023
Event Time
08.30am
Venue
Thomas Aveling School
Venue Address
Arethusa Rd, Kent, Rochester
Venue Postcode
ME1 2UW
Click Postcode for directions.